The Story Behind OKAIMONO
We believe that the kitchen is not just a physical space but a personal one. It is the Heart and Soul of the home. Every item within is an expression of your life. Intrinsically, we strive to bring consumers lifestyle products that will enhance their every day and add a personal touch to the kitchen space. It's the little details that make your kitchen well-seasoned with style & love.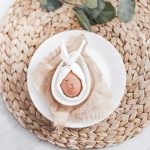 A Message From Our Founders
"At OKAIMONO,  there are no knock-offs or imitation products. We work really hard to procure interesting, tasteful and functional products and offer great service and value to our customers.
Here, we don't limit ourselves to just selling Japanese kitchenware; we make sure you know how to use them too. By creating a treasure trove of digital content in the form of videos, images, and articles, OKAIMONO aims to share, teach and interact with our customers at a community level.
OKAIMONO is the preeminent importer of authentic Japanese lifestyle goods & kitchenware. All our products are air-flown direct from our suppliers in Japan.
We hope you enjoy shopping with us at OKAIMONO."