Fail Proof Rabbit & Bear Madeleines – New Recipe
These lovely Rabbit & Bear Madeleines are just too adorable to ignore! They're easy to make and oh so yummy to eat! Bake it as a gift or simply for yourself as a tea-time snack! 
This recipe uses the Rabbit & Bear Silicone Mould
Makes 3 bears & 3 rabbits madeleines*
As featured on Cool Japan's Shoppin' Guu

INGREDIENTS
30g Confectioner's Sugar
30g Cake Flour
30g French Butter (melted)
1/4 Tsp Baking Powder
1/2 Egg (medium size)
1 Tsp Milk
1/2 – 1 Orange Zest (depending on the size of the orange)
Pinch of salt
Method:
Preheat oven at 180 Celsius.
Put Orange Zest, Egg, Milk, Sugar and Salt in a mixing bowl and whisk.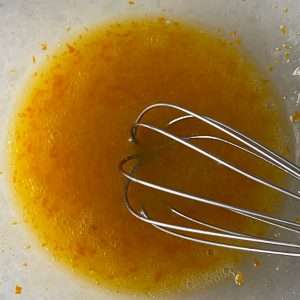 In another bowl, sift in Cake Flour and Baking Powder and gently mix with whisk till well combined.

Pour the dry ingredients into the wet ingredients and stir till creamy
Add in melted butter in 3 steps and whisk until thick ribbons form.
Pour batter into a piping bag and fill up 2/3 of the mould.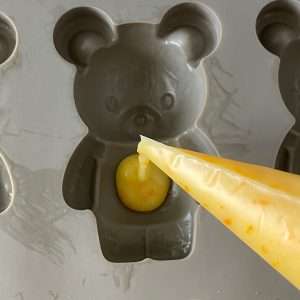 Bake at 180 degrees celsius for about 12-15 minutes. Please check your Madeleines during the 12th minute as results form each oven differs. It is ready when it has fully risen, the aroma fills the room and the sides start to brown a little.
Remove from mould & cool on a rack.




Turn the mould upside down so that Rabbit's ears are not easily broken, and then gently push the cake out from behind.
(Optional) Use decorating chocolate pens to decorate and fill in details like eyes, ears, mouth and accessories.
*This recipe uses the Rabbit & Bear silicone mould.